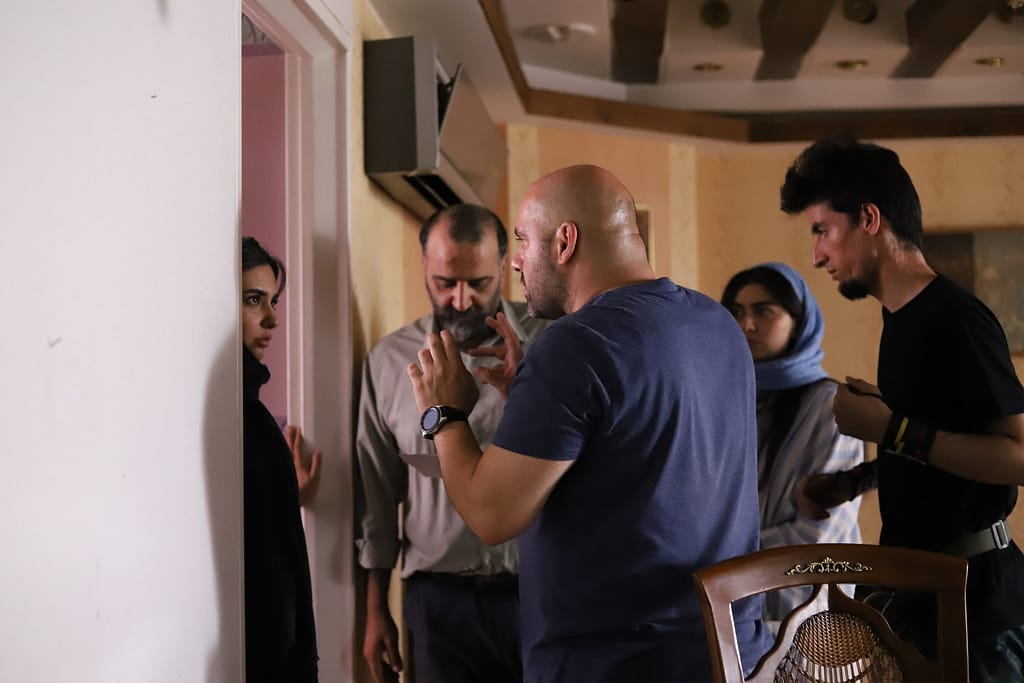 Writer & Director:
 Alireza Mohammadi Rouzbahany
casts:
Behzad Khalaj              man
Linda Kiani                  woman
Omid Motamedi        Intruders
Ali Ostadi                    Intruders
Produced by:
Saeed Ataei
Alireza Mohammadi Rouzbahany
Cinematography by:
Mojtaba Shadrou
Film Editing by:
Movahed Shadroo
There is a woman who has decided to get a divorce. She goes home to collect her belongings, and there she encounters her ex-husband. Her husband, who knows that the woman has put her marriage portion into effect, threatens her. Meanwhile, the bell rings and two men enter the house by force and bit the man up. They are the man's creditors, threatening him that they will come every week, then offer a sexual relation to the woman with rudeness and leave the house. After the creditors left, although the woman put the blame on her husband for their marital disruption, her heart goes out to the man and as a result, she bestows her marriage portion. * Mahriyeh (marriage portion) is a payment, in the form of money or possessions paid by the groom, to the bride at the time of Islamic marriage.